Unleashing the Power of Surveillance: Introducing the HIKVISION iDS-9664NXI-I16/X 64-ch 3U 4K DeepinMind NVR
Subtitle: Redefining Security Intelligence with HIKD's Visionary Collaboration
In the realm of surveillance technology, one name shines brighter than the rest—HIKVISION. Partnering with the esteemed HIKD, HIKVISION presents the game-changing HIKVISION iDS-9664NXI-I16/X 64-ch 3U 4K DeepinMind NVR, revolutionizing the landscape of intelligent security solutions.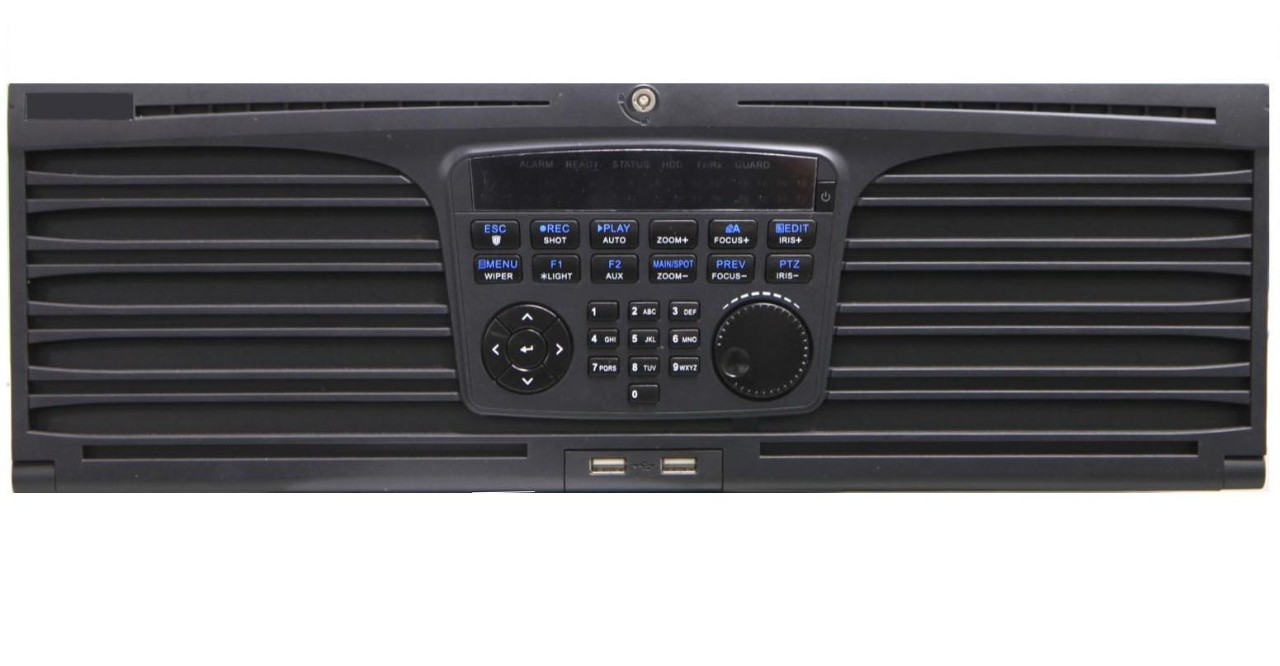 Harnessing Cutting-Edge Technology: Your Gateway to Advanced Surveillance
As the demand for robust surveillance escalates, the iDS-9664NXI-I16/X NVR comes to the forefront with its comprehensive feature set. Support for H.265+/H.265/H.264+/H.264 video formats ensures optimal data compression, preserving storage space while delivering unmatched image quality.
Intelligent Analytics Redefined: Empowering Your Security Arsenal
Powered by a deep learning algorithm, this iDS-9664NXI-I16/X NVR empowers you with intelligent analytics capabilities like never before. Unleash the potential of up to 16-ch perimeter protection, ensuring your surroundings remain secure at all times.
Facial Recognition Precision: Unraveling the True Identity
Unlock the potential of up to 8-ch facial recognition for video stream or up to 16-ch facial recognition for face pictures. Unravel the true identity of individuals with utmost precision, providing a wealth of insights for enhanced decision-making.
Video Structuralization: Transforming Surveillance Data into Actionable Intelligence
Take surveillance to new heights with up to 4-ch video structuralization. Analyze behavior patterns, extract valuable information, and uncover hidden insights from your surveillance data for data-driven security measures.
Seamless Connectivity: Unifying Your Surveillance Ecosystem
With support for up to 64-ch IP cameras, the HIKVISION iDS-9664NXI-I16/X NVR opens the gateway to a fully interconnected surveillance ecosystem. Seamlessly manage and monitor multiple cameras, empowering you with complete control and visibility.
Flawless Decoding Capability: Crystal Clear Visuals
Enjoy up to 16-ch 1080p decoding capability, delivering crystal-clear visuals and ensuring you never miss a crucial detail. Experience surveillance in its true essence, where every frame matters.
HIKD and HIKVISION: A Visionary Synergy
HIKD's collaboration with HIKVISION is the foundation of the iDS-9664NXI-I16/X NVR's excellence. Their visionary synergy has driven the creation of this cutting-edge NVR, underscoring their commitment to redefining the future of surveillance technology.
Conclusion: Empowering Smarter Security Solutions
As we step into an era driven by technology, the HIKVISION iDS-9664NXI-I16/X 64-ch 3U 4K DeepinMind NVR emerges as the embodiment of intelligent security. From advanced analytics to facial recognition precision, this NVR empowers users with the tools they need to create a secure and vigilant environment.
Note: Embrace the future of surveillance with the HIKVISION iDS-9664NXI-I16/X NVR. To unlock the true potential of intelligent security, visit HIKVISION's official website or collaborate with HIKD for a customized surveillance solution.
About Author