Experience Intelligent Surveillance with HIKVISION DS-7616NXI-I2/S 16-Channel AcuSense 4K NVR
Introduction: Step into the world of intelligent surveillance with the HIKVISION DS-7616NXI-I2/S 16-Channel AcuSense 4K NVR. Powered by cutting-edge deep learning algorithms and featuring advanced analytics, this NVR sets new standards in security solutions. As a vital collaborator of HIKVISION, HIKD takes pride in presenting this innovative product, establishing our role as a key distributor in the industry.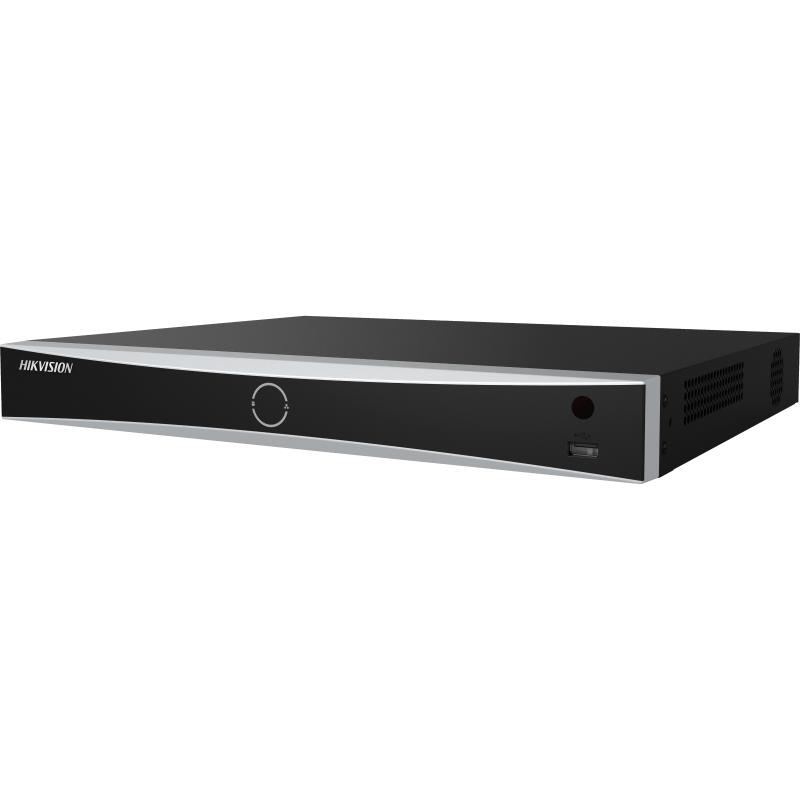 Unparalleled Video Formats: The DS-7616NXI-I2/S NVR supports a range of video formats, including H.265+/H.265/H.264+/H.264. Benefit from superior video compression technologies that ensure efficient storage utilization without compromising on image quality. Enjoy crystal-clear surveillance footage, even in challenging environments, delivering exceptional visual clarity.
Intelligent Analytics Redefining Security: Experience the power of deep learning algorithms with the DS-7616NXI-I2/S NVR's intelligent analytics capabilities. Safeguard your premises with up to 4 channels of perimeter protection, detecting unauthorized access and issuing timely alerts. Unlock the potential of facial recognition technology, identifying individuals captured in video streams or still images, with support for up to 8 facial recognition channels. Elevate your security measures with proactive insights.
Scalability and Versatility: With support for up to 16 IP camera inputs, the DS-7616NXI-I2/S NVR offers exceptional scalability, allowing your surveillance system to grow with your needs. Accommodate various camera types and configurations, tailoring your security network to meet specific requirements. Seamlessly integrate additional cameras, maximizing your surveillance capabilities.
Immersive Decoding Capability: Stay connected and in control with the hikvision DS-7616NXI-I2/S NVR's impressive decoding capability of up to 32 channels at 1080p resolution. Enjoy real-time access to high-quality video feeds, facilitating prompt incident detection and response. Keep your premises secure with seamless playback and monitoring.
HIKD: Your Essential Collaboration: As an essential partner of HIKVISION, HIKD plays a pivotal role in delivering groundbreaking solutions like the DS-7616NXI-I2/S NVR. Our collaboration ensures access to HIKVISION's industry-leading technology and solutions. Rely on HIKD as your trusted distributor, providing unparalleled support and tailored security solutions to fulfill your unique requirements.
Conclusion: Discover the future of intelligent surveillance with the HIKVISION DS-7616NXI-I2/S 16-Channel AcuSense 4K NVR. Experience deep learning analytics, unmatched video formats, and seamless scalability. Partner with HIKD, your authorized distributor of HIKVISION products, to build a robust security ecosystem that empowers proactive security measures. Explore the complete range of HIKVISION solutions on our official website at https://www.hikdistribution.com. Embrace the DS-7616NXI-I2/S NVR alongside HIKD and unlock the potential of intelligent surveillance.
About Author