Are you in search of a cutting-edge surveillance camera that combines top-notch quality imaging with exceptional low-light performance? Look no further! The HIKVISION DS-2DF7C425IXR-AEL(T5) is the perfect choice for all your security needs.
High-Quality Imaging:
Experience crystal-clear images with the 1/1.8″ Progressive Scan CMOS sensor, delivering a remarkable 4 MP resolution. No detail goes unnoticed with this high-quality camera, providing superior clarity and precision.
DarkFighter Technology:
Rest assured, even in challenging lighting conditions, the DarkFighter technology empowers this camera to excel. Embrace unparalleled clarity during both day and night, making it the ideal choice for round-the-clock surveillance.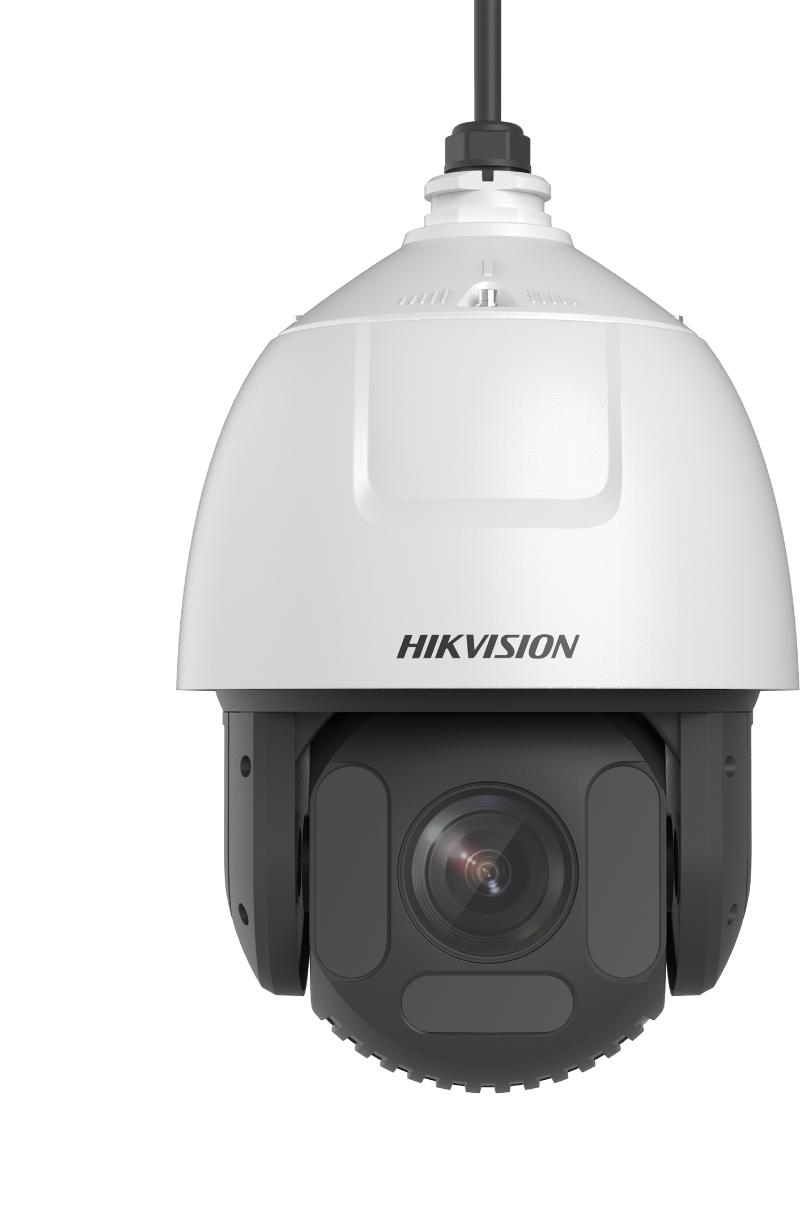 7-inch 4 MP 25X DarkFighter IR Network Speed Dome
1/1.8″ Progressive Scan CMOS
High quality imaging with 4 MP resolution
Excellent low-light performance with DarkFighter technology
25× optical zoom and 16× digital zoom provide close up views over expansive areas
120 dB WDR, 3D DNR, HLC, Smart IR
Expansive night view with up to 300 m IR distance
Supports rapid focus
Water and dust resistant (IP66)
Powerful Zoom Capabilities:
With a remarkable 25× optical zoom and 16× digital zoom, this camera brings even the most distant objects into sharp focus. Gain close-up views over expansive areas without compromising image quality.
Enhanced Image Control:
Experience the advantages of 120 dB Wide Dynamic Range (WDR), 3D Digital Noise Reduction (DNR), Highlight Compensation (HLC), and Smart IR. These cutting-edge features ensure the capture of every detail, even in challenging high-contrast scenes.
Expansive Night View:
Equipped with powerful infrared (IR) capabilities, this camera delivers an expansive night view of up to 300 meters. Say goodbye to dark spots and ensure comprehensive coverage, no matter the time of day.
Rapid Focus Support:
Capture moving objects swiftly and efficiently with the rapid focus support feature. This ensures that no critical moment goes unnoticed, making it an essential tool for security-sensitive environments.
Robust and Resilient:
The DS-2DF7C425IXR-AEL(T5) boasts an IP66 rating, making it water and dust resistant, ensuring optimal performance in various weather conditions. Trust in its durability and longevity for your long-term security needs.
Versatile Applications:
This powerful speed dome finds its applications in various scenarios, from monitoring critical infrastructure to safeguarding residential areas and commercial spaces. Whatever your security requirements may be, this camera has got you covered.
Upgrade Your Surveillance Today:
The HIKVISION DS-2DF7C425IXR-AEL(T5) 7-inch 4 MP DarkFighter IR Network Speed Dome represents the pinnacle of modern surveillance technology. Experience unmatched image quality, advanced features, and unrivaled performance for all your security needs.
Don't wait another moment to elevate your security measures. Upgrade to the HIKVISION DS-2DF7C425IXR-AEL(T5) and ensure peace of mind with every frame captured. Trust the global leader in video surveillance solutions – HIKVISION, and make the smart choice for your security. To learn more and secure your order, visit HIKD Corporation at www.hikdistribution.com. Published in San Francisco on [current date], authored by Friedrich Mueller, Senior Video Solutions Engineer.
About Author