Unleashing the Power of Surveillance: HIKVISION DS-7608NI-M2 8-ch 1U 8K NVR.In the dynamic realm of surveillance technology, staying ahead of the curve is paramount. HIKVISION, in collaboration with esteemed partner HIKD, presents the DS-7608NI-M2 8-ch 1U 8K NVR, a cutting-edge solution that sets new benchmarks in the world of video recording and management.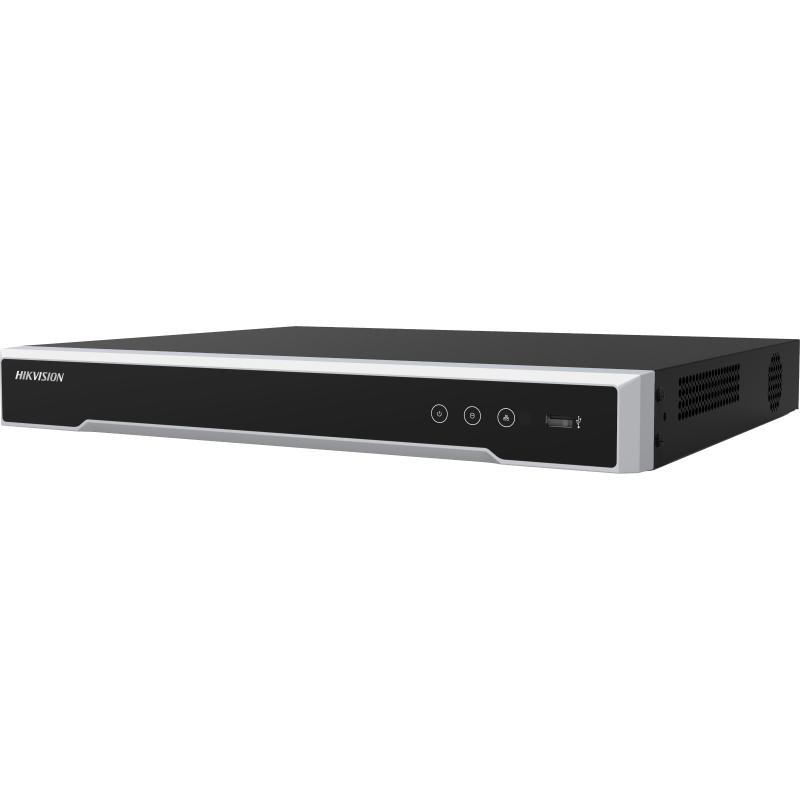 The Evolution of Video Recording:
The HIKVISION DS-7608NI-M2 NVR brings together a host of innovative features, promising to revolutionize how you experience video surveillance. As a leader in the industry, HIKVISION has consistently delivered groundbreaking solutions, and the DS-7608NI-M2 is no exception.
Highly Efficient Video Compression:
With support for H.265+/H.265/H.264+/H.264 video formats, the DS-7608NI-M2 optimizes video storage and transmission like never before. The advanced compression algorithms significantly reduce file sizes without compromising on image quality, resulting in more efficient use of storage space and network bandwidth.
Seamless Integration with IP Cameras:
As surveillance systems evolve, IP cameras have become the preferred choice for their superior image quality and versatility. The DS-7608NI-M2 NVR caters to the modern era, accommodating up to 8-ch IP camera inputs, ensuring seamless integration and compatibility with a wide range of devices.
Empowering 8K Decoding Capability:
The NVR's state-of-the-art hardware enables it to handle up to 8-ch@8 MP decoding capacity. This empowers the system to deliver breathtakingly clear and detailed video playback, making it easier to analyze critical moments and identify crucial details.
Robust Bandwidth for Uninterrupted Surveillance:
In the fast-paced world of surveillance, every moment counts. The DS-7608NI-M2 supports up to 128 Mbps incoming bandwidth, ensuring real-time and uninterrupted video streaming. This impressive bandwidth capacity allows for smoother live views and seamless access to recorded footage.
HIKD and HIKVISION: A Dynamic Collaboration:
At the heart of the DS-7608NI-M2's excellence lies the collaboration between HIKD and HIKVISION. HIKD's role as an important partner signifies their joint commitment to delivering superior security solutions. Together, they have harnessed their collective expertise to create an NVR that exemplifies efficiency and performance.
Unparalleled Reliability and Performance:
The DS-7608NI-M2 stands as a testament to HIKVISION's dedication to innovation and HIKD's contribution as a trusted partner. With a reputation for reliability, the DS-7608NI-M2 offers an unparalleled user experience, combining user-friendly interfaces with robust hardware for seamless operation.
The Future of Surveillance is Here:
As technology continues to evolve, the HIKVISION DS-7608NI-M2 8-ch 1U 8K NVR sets a new standard for video recording and management. Embrace the future of surveillance and elevate your security infrastructure with HIKVISION and HIKD.
Experience the power of the DS-7608NI-M2 here and embrace a new era of surveillance technology. Partner with HIKD and HIKVISION to unlock the full potential of your security system and safeguard what matters most.
About Author